Cologne has a very stringent quality control system, which we adhere to. Throughout each step of the process, each case is constantly checked and monitored by our qualified supervising technicians. Once a case is completed, it is again carefully checked in our Quality Control Department, after which it is sterilized and packed according to industry standards.
Each and every restoration, whether a single crown of full set, is subjected to the highest standard in Quality Control Procedures. As we value our clients and doctors' opinions and satisfaction, your feedback is very important to us. Your feedback helps us to constantly improve and adjust to changing needs and expectations of our clients and doctors.
At Cologne, Quality Control is part of our strategy to ensure continuous improvement of the quality of our products and services.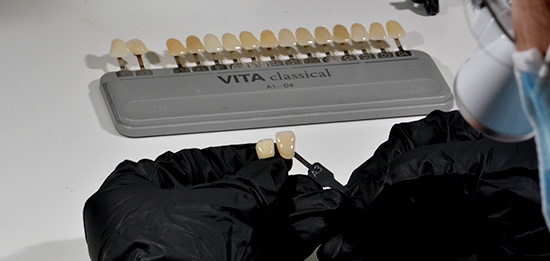 At Cologne Dental Laboratory, we recognize that every patient has a unique set of needs, desires and possibilities for their dental restorative care. With this in mind, we are proud of our special Patient Care Room/Studio, enabling and enhancing practice excellence whilst maintaining patient health, safety, comfort and privacy.
We welcome you to send your patients to our lab to get their crowns custom stains. Custom staining service is also available for patients who have come in for a custom shade and need a shade adjustment. We stain while they wait! The dental techs at Cologne Dental Lab are here to make you and your patients experience with us a great one!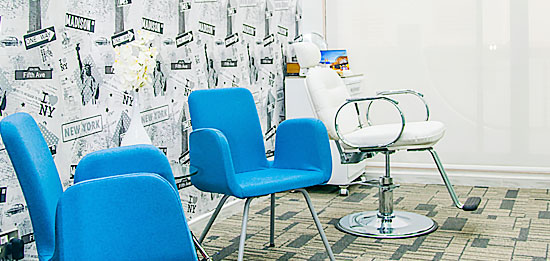 Our Laboratory serves live support system to provide immediate support and information to the clinics. We have gathered all of the information you will need to insure your case is completed accurately and within the highest quality standards. We do visits to your clinic to discuss together with your patient the proper treatment. To contact us more, we have our social links to serve you even better, expect a quick response, follow-ups and technical support.
We look forward to helping you create great smile!
We take great pride in the quality of our products and workmanship. Our first priority is always customer satisfaction. As a result of our confidence in our work and commitment we have towards our clients, we offer a 5-year warranty on Crowns, Bridges and Veneers. The warranty covers fractures or defects that occurred. (You can find our full warranty document by contacting our office.) We always strive for an uncomplicated, pleasant customer experience. Should you need to lodge a warranty claim, please contact our office on 04 326 6676 or email info@cdl.ae
We have a dedicated team of professional drivers to ensure prompt collection and delivery of your cases, free of charge within our collection and delivery radius/area. By providing you with this additional, free of charge service, you will be able to focus on your patients and the management of your practice. Allow us to take the stress out of the logistics for each of your cases.
Any special requests or urgent cases can be requested by phoning our friendly customer service team one day prior to the day of the appointment.
For dental clinics situated outside our collections and delivery radius/area, we make use of trusted courier services, aramex. For your convenience, you have the option to use your own courier or in case you do not have an established account with a courier, we will avail you with pre-printed labels for our courier, in which case the courier cost will be shared 50/50.
We strive to serve our valued clients with the shortest turn-around time. Dates are approximate and may vary due to demand. The collection day is not included in the total of the production/manufacture days allotted to the case. For more accurate times, please contact us directly.
| | |
| --- | --- |
| | |
| Gold Crowns and Gold Inlays | |
| | |
| | |
| | |
| | |
| | |
| | |
| | |
| | |
| | |