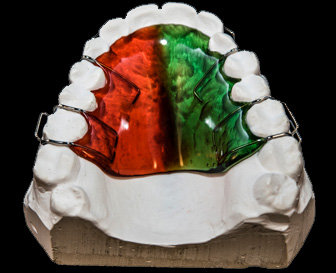 Used to stabilize teeth after their movement or as basis for tooth movement by providing anchorage for other attachments.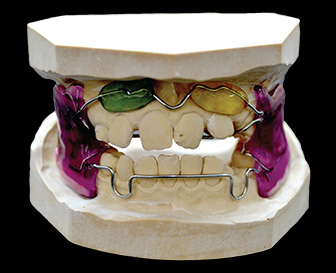 Removable functional appliance that aims to remove muscle forces in labial and buccal areas that testricts the skeletal growth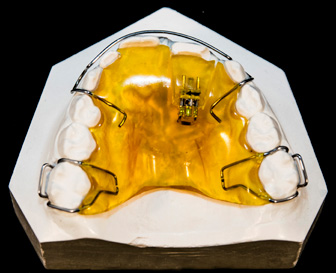 Is to increase the arch length and correct crowded teeth.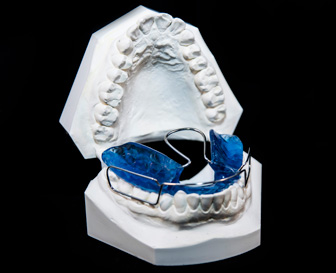 • Treatment of dental and skeletal class II, div I malocclusions with favorable growth pattern
• Treatment of mandibular deficiencies
REMOVABLE APPLIANCE
WITH BERTONI SCEW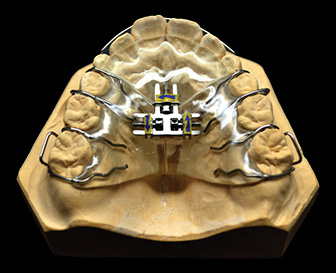 Selected arch expansion and for labial movement of upper incisor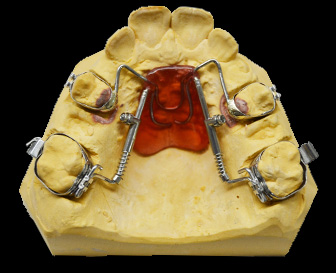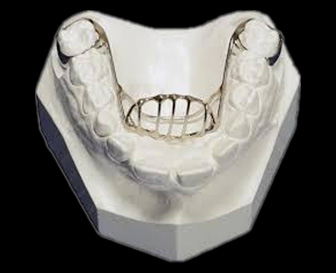 Used for the elimination of bad horal habits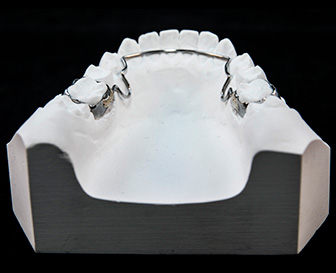 Used to control antero-posterior tooth movement and arch perimeter distortion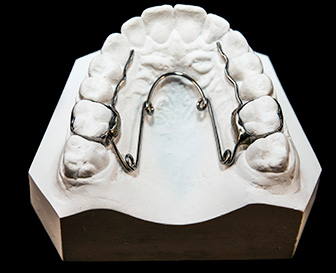 Used for maxillary expansion
REMOVABLE APPLIANCE
WITH SWARTZ SCEW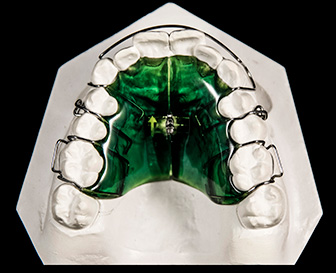 Used for symmetrical expansion.
Its primary function is to correct class II malocclusions without changing the vertical dimension.
Our specialized snoring/ sleep apnea department consists of a team of technicians who are trained and certified in the fabrication of snoring and sleep apnea appliances.