As a Digital Dental Laboratory we are able to accept all types of digital scans (STL, DCM and PLY) from all intraoral scanner providers. The digital scan files can be sent in multitudes of ways, including direct transfer via remote session, via 3shape Communicate, CareStream Connect and even via E-mail. Digital impressions provide a smooth technique that produces a high-quality product with a good fit. The process is safer, healthier, and more pleasant for the patient. Intra-oral scanning is growing in use within the dental industry.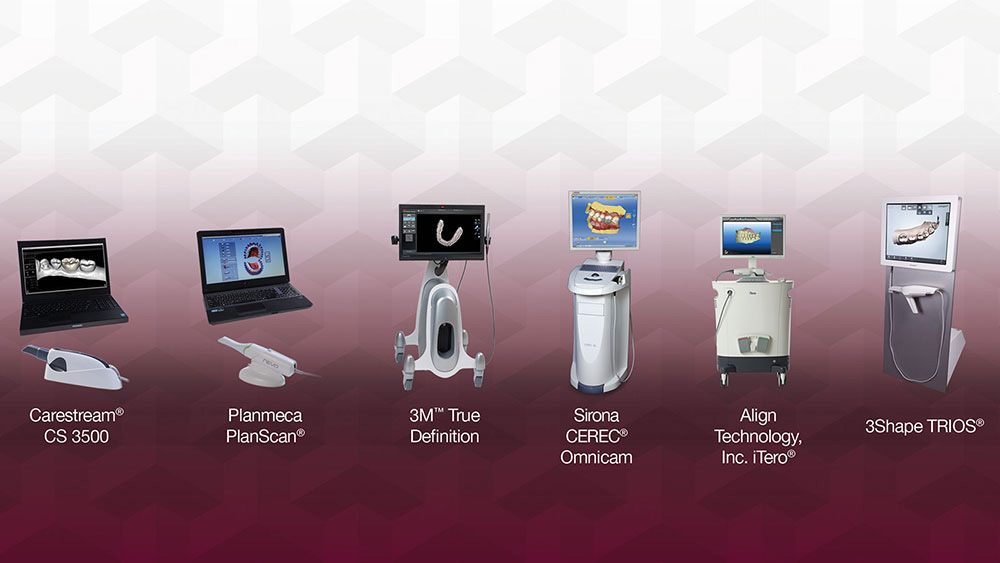 Digital Smile Design: DSD
Digital Smile Design helps dental professionals create highly esthetic restorative treatment plans for teeth based on a patient's desired smile. Working from a 2D picture of the patient, dental professionals can create beautiful smiles based upon the analysis of the patient's facial and dental proportions utilizing a predetermined series of high quality digital photographs to first propose a smile design. Digital Smile Design enables the patient, doctor and lab technician to work together as a team to evaluate esthetics directly from the patient photo. This involves your patient right from the start and helps to drive treatment acceptance. As an option, professionals can produce a mockup of the final restoration to enable the patient to "try on" the new smile.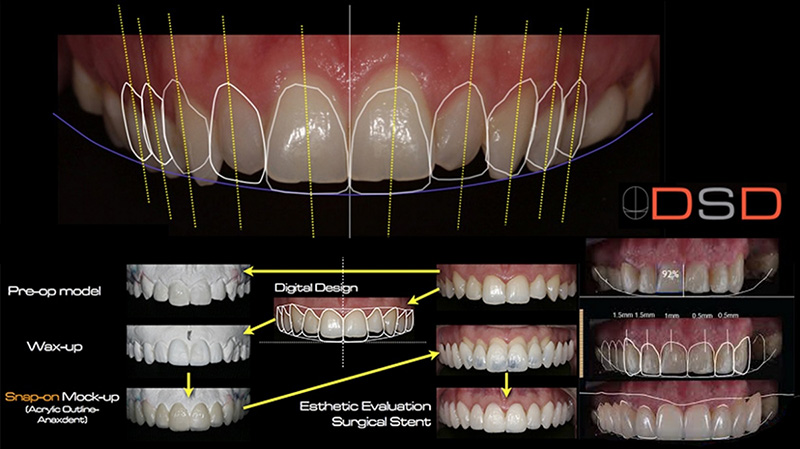 3D printing is one of the fastest growing technologies worldwide and has made its way to dental fields as well. The 3D printing process is fast and a high degree of precision can be achieved. On top of that, the 3D printing process is efficient and cost effective against material and labor cost. 3D printing enables dental laboratories and clinics to optimize their production with user-friendly software; a design is made within minutes, which then can be printed in biocompatible material suitable for the restoration. It provides unlimited possibilities for printing in different materials and indication such as; Model; Custom Trays; Castable Materials for Frameworks; Temporary crown and bridges; Dentures and more.
Design customized Zirconium and hybrid abutments as well as customized, screw-retained bridges on conical titanium bases made from zirconium oxide, CoCr sinter metal, PMMA , as well as 3D printed Castable material. Utilizing the use of proprietary scan body for efficiency and accurate fit of the final restoration. The clearly structured design of the user interface enables an effortless and easy construction of abutments and bridge restorations. The different functions available in our CAD/CAM software, for the free and flexible design of abutment and emergence profile provide a high degree of freedom for the customized design and natural aesthetics of the final restoration.